Brothers Glass Industrial Development Co., Ltd., which is one of the leading glass suppliers in China.
BROTHERSGLASS strictly adheres to the ISO9001: 2000 and Chinese Safety Glass Compulsory Certification (CCC) standard, SGCC and own the certificates.
BROTHERSGLASS is specialized in producing customerized safety mirror glass, toughen glass, laminated glass. Hollow used for curtain wall, furnitures, windows and doors, ballustrades, fencing We provide high quality by relying on a group of professional and veteran workers.
the sale of the highest quality products available.
Have a product selection that sparks the imagination,With our glass and your imagination, the sky is the limit!
Provide our customers with service that is courteous, accurate and knowledgeable.
Ensure your project is as successful as it can be be.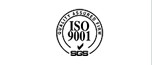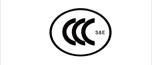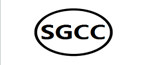 Provide a reasonable price

Factory inspection reception

Delivery on time

Meet the laminated glass national standards

We will get you a fast free quote and schedule your job on the day and time that works best for you.
the Kings Square commercial office

Glass types:20.28mm Sunergy Low-e Laminated glass - 10mm clear heat strengthened glass+2.28mm clear PVB+8mm Sunergy low-e heat strengthened glass(#4);

Lamiated glass is a perfect glass to process curtain wall, the laminated glass is ...

Ultra clear tempered glass

Country: Vietnam

Ultra clear tempered glass is widely used in show windows, doors, interior glass screens, shop display windows. It can not only keep beautiful, and also can keep safety. Because the special technology...

Clear Laminated Glass

Country: Malaysia

Laminated glass is produced by two or three float glass together with clear or colored PVB film, so it has good performance, such as safety, thermal insulation, UV protection and others. So the laminated glass are widely used...
Just tell me what you want, a customized product is welcome!